June 2021 Horoscopes
By Vikki Anderson
Holidays for June: June 10th, the solar eclipse, the 14th is Flag Day and the 20th is Father's Day.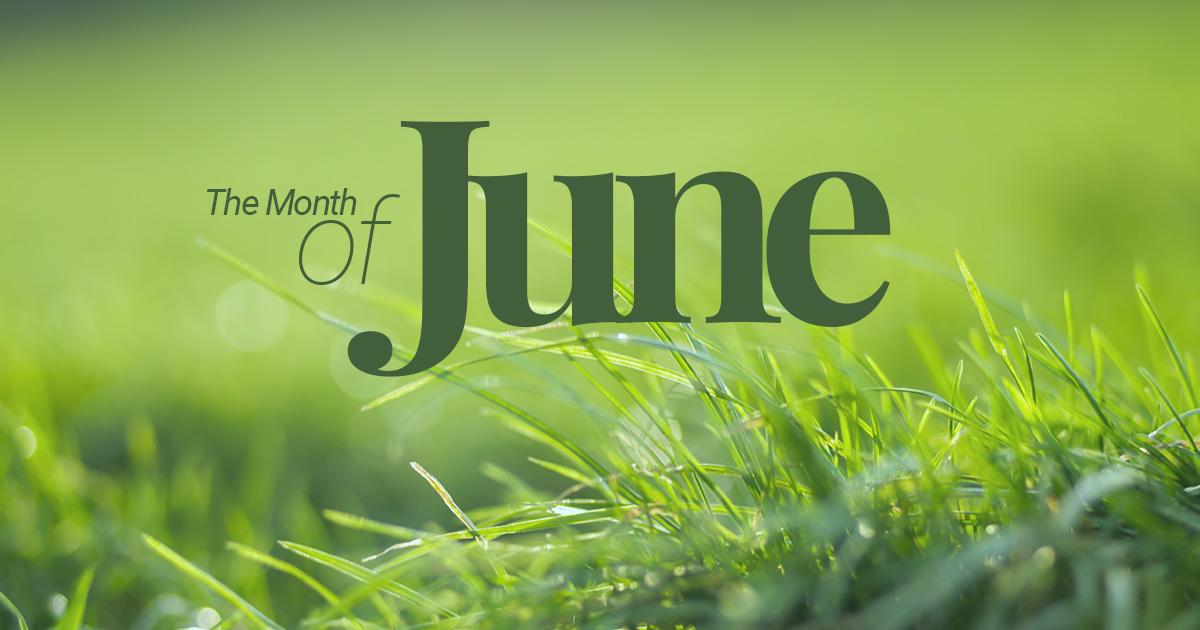 Here are a few Feng Shui tips to help you have a terrific summer!
Keep the house clean so you can leave at a moment's notice without feeling guilty. Have your family pick up after themselves so you have less work to do.
Keep a small overnight bag packed for you and your family and placed in your car's trunk. If an unplanned getaway or overnight invitation for your kids (or an emergency arises), you will have all essentials already in the car and ready to go.
Use paper plates once or twice a week.
Hang bells on your front door to bring in positive energy every time you open it. If you don't use your front door, make it a habit of going out the front door to get the mail or the newspaper, etc. so the good energy may enter your home.
Ask friends if they would like these magazines, bring them to a hospital waiting room or nursing home. Many of the smaller medical facilities will be happy to have the reading material for their patients.
Keep lots of locally grown fresh fruits and veggies on hand as there are less chemicals used while you are supporting your local farmers.
Wash and wear clothes are best so you can be off again to another adventure without lugging an iron with you. Steamers work well.
Put up sheer curtains or pleated shades so you can maximize the sunlight and immediately feel re-energized.
Check BBQ to be sure that the propane tank is filled and that all parts are in good working order. You don't want to be surprised when you are entertaining. Purchase citronella candles for outdoor use.
Hang beautiful chimes from your deck, trees or house gutters for a melodious sound to de-stress, relax and calm you.
Have a garage sale to get rid of the things you no longer want, need or like, but make some money from these items. If you don't want to have a garage sale, donate to a local church or charity and get a tax donation form for your income tax.
| | | | |
| --- | --- | --- | --- |
| Moon | Date | Sign | Time |
| New Moon | 10 | 14 Gemini 23 | 06:52 AM |
| First Quarter | 17 | 01 Virgo 28 | 11:54 PM |
| Full Moon | 24 | 21 Sagittarius 50 | 02:39 PM |
ARIES – March 21 – April 19
Making important decisions about your career now will help in the future. Trying to deal with so many obligations and responsibilities sometimes wears you out. You may wish to rest more and take better care of yourself. Perhaps it is time you learned that you can only control some of the things some of the time. If you can't change an outcome, it may be best to just go with the flow. Be open to help from your family and friends. New family dynamics help you get closer with your children or grandchildren. Be willing to make amends, compromise and enjoy your family. Once you feel as if everything is under control, you will be able to relax and take a deep breath.
TAURUS – April 20 – May 20
Romance is in the air and life seems to be getting so much better for you. This is a great month for you to have some limited outdoor parties and revisit friends that have slipped through the cracks over the last year. Travel should be fun and you are ready for lively adventures. Higher education, lectures, seminars, workshops, or training in a new area is important. Focus on what you would like to start improving in your life and take a small step towards your goal each day. Your plans are within reach. A few karmic lessons may hit your over the head now, but once you recognize that you've been dealing with similar situations your whole life, you may finally find the strength to positively deal with and be done with them.
GEMINI – May 21 – June 21
Good luck is following you around now, (the solar eclipse!), so if you reach for your dreams and aspirations, you will find that opportunities abound. Love life improves tremendously as you meet that new special someone in your life. Make room for him or her because this one is a keeper. You start too many started projects and you are becoming overwhelmed by them. Prioritize. You have always been there for them and they would relish a chance to pay back all of your kindness towards them. Think before making important decisions. Take as long as you need to decide, but once you make a decision, do not change your mind. So many wonderful changes that you have wanted for such a long time are right around the corner.
CANCER – June 20 – July 21
You may be super sensitive now so do not take everything so personally. You may be somewhat emotional as well and you really need to put yourself in a much more stable, centered and grounded environment. Don't rush to get things done; if you are more persistent and tolerant of your actions or inactions, you will be ready to face all the new challenges that seem to be coming your way. You feel good about yourself and your self-esteem is higher than usual. Artistic pursuits will give you a creative outlet this summer. Also, be weary of people who always need your help. If you are not getting reciprocal energy for all of your good deeds, it may be time to break the tie with those taking advantage of you.
LEO – July 22 – August 22
This is a time to re-examine your life and figure out if you are doing what you want to be doing at this stage in your life. Are you with the person you love? Do you like your career, etc.? A spiritual direction will help you sort out any issues or problems you may be facing and you will be more apt to resolve them. If family, especially siblings, give you trouble, it's time to set the record straight on so many levels. You know how to handle yourself, especially where family is concerned, so don't be afraid to speak up. As long as you talk with compassion, you can't go wrong. Secrets won't last forever, so be sure to release others' secrets from your being and give them to the universe to hold and deal with. You don't need the negativity.
VIRGO – August 23 – September 22
Losing weight, making yourself gorgeous for the summer and eating healthily helps you immediately feel better. You seem to be moving in so many directions. Some plans will fall through and others will change from what you thought they would be. It is an interesting month for you because even though you may not be in control of your life at the moment, you will understand that some things had to happen to get you back on the right path. Career issues need to be dealt with quickly so that you can get back to work with a clear head and a joyful heart. Things may be moving faster than you had hoped; you will see that they are proceeding at the right speed for you.
LIBRA – September 23 – October 23
It seems that finances may be an issue this month, so be sure to save what you can and buy only what you need for now until you remedy any unhealthy spending habits. Things will certainly work out best for you now since you have so much going for you. Looking for new beginnings or new people in your life will make you happy, so go for it. Try new classes or do something unexpected. Playing it safe is getting too boring, but do not take foolish risks. You have too much to do and not enough hours in the day to do everything. Prioritize and organize your life so that you can fulfill your dreams and goals easily.
SCORPIO – October 24 – November 2
The nice weather gets everyone together for BBQ's or family gatherings. Family issues seem resolved. Personal or business partnerships may be very sensitive so be sure you actually know the whole story before reacting to something that may not be true. Some are putting their homes on the market while others are fixing up and redecorating their current dwellings. Whichever one you are doing, make sure you decorate to celebrate the wonderful personality and soul you have. Perform a space clearing with white sage to get rid of any lingering negativity that may be stuck in your space. People will always seek your guidance; boundaries are now required.
SAGITTARIUS – November 23 – December 21
Your month seems to be somewhat disorganized or you may be unprepared for change. Being overwhelmed with financial worries, it seems that things take care of themselves so stop worrying. Partnerships may be tricky since you need to communicate and not just run away when life gets hard. Talking does wonders to help your partner understand your point of view and it is also good for the soul to learn a little bit more about the one you love. Don't be afraid to show how you truly feel about someone. It will only get better if you take the first step.
CAPRICORN – December 22 – January 20
This is not a good time to take chance. Children are important now, so if there is anything that you need to fix, correct, change or remedy, this is the time to do it for everyone's best interest. So many new beginnings in relationships can make a big difference in how you feel about your significant others. Show affection. Have a weekly date night to rekindle your romance. Creativity is also another outlet that will make you feel useful and special. You are very talented in many areas, but are so wrapped up in logic and finances that many do not see that side of you. Don't speak unless you've thought things though as you may hurt someone's feelings; it may ruin an important relationship.
AQUARIUS – January 21 – February 18
Many are going through changes that include medical issues that need attention. Confusion about conditions may keep a solution at bay. You tend to be very creative when it comes to saving for something you need and you will continue to be a prudent saver and spender. You seem to be exhausted so give yourself enough time to recuperate. A medical procedure or medication may be necessary if you push yourself any harder. You are open to suggestions for work, leisure activities and even some baking pointers, but when it comes to listening to others about how to take better care of yourself, it falls on deaf ears.
PISCES – February 19 – March 20
You will have many changes this month; some are expected and others are a surprise. Creative projects will help you calm down and put your life in some kind of perspective. You may be prone to crying because you are so super-sensitive now. Career may also need some fine tuning since it seems as if a lot is going on and you may not be coping well. Meditation or relaxation techniques should help you release some of the pressure you feel around you. Definite decisions will help you make sense of your future. Let others help you in any way they can. You could use the help and it will give you more free time to spend with the ones you love.
Rev. Vikki Anderson has been a metaphysical teacher, author, and lecturer for over 49 years. She may be contacted at 908-887-0052 to schedule a telephone tarot and astrology reading. In-home Feng Shui consultations are on hold for the time being. Please visit www.vikkianderson.net to order astrology emailed reports for any occasion or to make an appointment for a tarot or astrology reading.